American Dance Institute
American Dance Institute is in the truest sense of the word, an "institution" that has trained over 12,000 students of all ages children to adults. After 25 years, founder/director Elizabeth Chayer felt it was time to give a new face to this legendary school, and promote her mission that DANCE IS FOR EVERYONE if taught in a relaxed environment that values friendliness, inclusiveness and community. Our new video attempts to project these values. Does it resonate with you? Watch and decide here.
www.snsswim.com 206.285.9279
After School Swim Program (Grades 1-5)
New Pick Up Locations!
Join us after school to free swim in our heated pool, receive private swim lessons, make crafts, play games and receive homework help! Transportation from Coe, Whittier and TOPS Elementary to Safe N Sound Swimming provided. Program runs from school dismissal time to 6:00pm, pick up at Safe N Sound Swimming's Westlake location.
Cost: $99 per month, optional private swim lessons with additional charge.
Starting the week of September 14, 2015-June 17th, 2016
Tuesdays – Coe Elementary
Wednesdays – Whittier Elementary
Thursdays – TOPS Elementary
Space is limited. Call to enroll (206) 285-9276
Themed Martial Arts Summer Camps!
Summer Camps are Epic at Emerald City Karate! Martial Arts Excitement, Nerf Gun Wars, Foam Sword Battles, Fun Games, Dodge Ball, Trips to the Park for outdoor activities, Arts and Crafts, Unforgettable Themes and more await our campers.
From Light Sabers to Pirate Treasure… this summer is gonna be kicking!
Monday – Friday 9 a.m. – 12 p.m. Ages: 6 & Older — $175 / Camp
Super Hero Camp June 22nd- 26th
Nerf Zombie Survival Camp July 13th- 17th
Star Wars Camp July 27th – 31st
Pirate Camp August 10th- 14th
Secret Agent Camp August 24th- 28th
Emerald City Karate
8314 Greenwood Ave N.
Seattle, WA 98103
(206) 437-3932
www.emeraldcitykarate.com
For more information check out our website or give us a call!
Do your kids bounce off the walls over the summer? Check out our camps! SGA summer camps are a great way for your child to spend the day in a fun, safe environment learning basic gymnastics skills. No previous experience is required for camp! Camps include gymnastics, group games, and crafts, along with other fun activities! All SGA facilities include a foam pit, trampoline, tumble track, balance beams, bars, and more! Kids ages 3-12 can enroll in camp, and SGA also offers classes, for ages 18 months through 18 years old! Bring a friend! To register, call 206-362-7447. http://www.seattlegymnastics.com.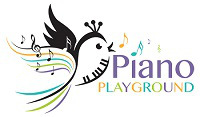 Piano Playground is an innovative and popular piano school in Seattle that offers in-home private lessons, as well as lessons at the studio in Green Lake. We emphasize enjoying the process of learning piano and having fun – students love coming to their lessons and we have an extremely low drop-out rate!
At Piano Playground students gain a wide variety of musical skills that forms a strong foundation for their musical futures. These skills include: note-reading, rhythm training, theory, healthy technique, ear training and creative composition.
Students have many low-pressure and fun performance opportunities to play their favorite pieces, especially at the piano parties (recitals) where they also play music games and win prizes! Trips to see kids' concerts with the Seattle Symphony, musical volunteer service, and engaging workshops are all regular opportunities for Piano Playground students.
Lessons are offered in 30- and 45-minute increments and are held weekly. To set up a free 15-min trial lesson for your child please contact us at: Sophia@pianoplayground.org or 206-310-3769​.
If you child loves to sew and you are looking for a fun and creative activity, join us for our Holiday Gift Making Workshop! During this all day workshop, students will make gifts for Mom, Dad and the family. For ages 10-13, students should have sewing machine experience. There will be a lunch break so please have your child bring their lunch and we will provide a healthy snack. Lisa Hunter, owner of Vian Hunter House of Fashion will lead the workshop along her with her fashion-loving helpers who have experience with fashion design. Limited to 6 fashion-enthusiasts.
All workshops: 10:30 a.m. to 3:30 p.m.; Cost: $200.
Age 7-9: Saturday, December 12th
Age 10-13: Sunday, December 6th and Sunday, December 13th
To sign up, contact Lisa Hunter, 206.941.3129, lisa@vianhunter.com or eventbrite.com
At: Vian Hunter House of Fashion, 6 West Howe Street