Let your opinions be heard on the proposed student boundary map!  There is a meeting tonight at Ballard High School from 6:30-8:30pm where the community can address the school district with any questions and concerns regarding the plan. 
This map outlines the proposed boundary changes for Fremont's elementary and middle school areas.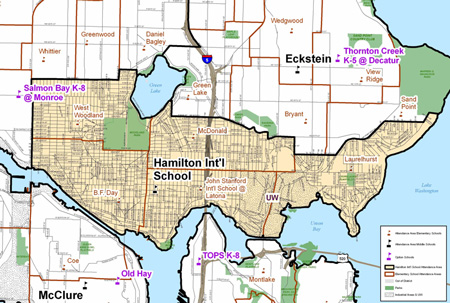 This is what the changes for high schools looks like.
Click here to view the current maps and for a link to look up all schools by address, with a larger view of the maps.
The School Board will vote on the proposed boundaries on November 18.  If approved, the changes will take effect in phases for students entering kindergarten, 6th grade and 9th grade in the 2010-2011 school year.
You can find an overview on the new student assignment plan, as well as a complete list of upcoming community meetings here (.pdf).