The parade is just the beginning — this year's Fremont Fair is jam-packed with entertaining musical acts and events. And don't forget proceeds from the fair support Solid Ground, so it's all for a good cause.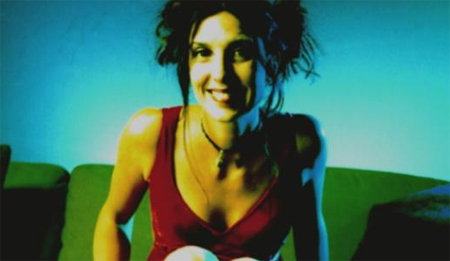 There are 30 bands and musicians scheduled across Saturday and Sunday, including Paula Maya, the Radio Nationals and Carrie Clark & The Lonesome Lovers (pictured). And we can't help but mention the band Stay Tuned, "the world's only rock tribute to television, performing classic TV themes like you've never heard them before." They're playing Sunday at 6:30 p.m. at the Waterfront Stage. Full musical lineup here.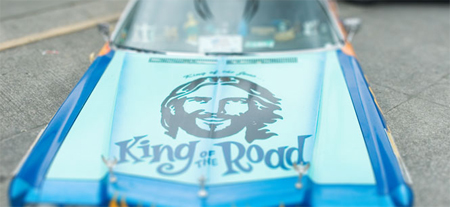 One of the more popular events is the Seattle Artcar Blowout, dozens of art-decorated cars in the Upper Burke Building parking lot on 35th St. "It's public art available on the road and not in private galleries," explains local artist Kelly Lyles. The event runs all weekend. (Photo from Holy Outlaw)
On both Saturday and Sunday, you can catch a sneak peak of Balagan Theatre's production of Taming of the Shrew, 10:30 am in Canal Park. Saturday at 3:30 p.m., On The Double (dutch), an adult double dutch team, will perform on the Waterfront Stage. At 4 p.m., the Filipino Youth Activities Drill Team will perform at the corner of 34th and Phinney. Sunday at 1 p.m., five-time world rope jumping artist and Cirque Du Soleil performer Rene Bibaud shares her freestyle routine on the Waterfront stage. Full event schedule here.